SHOT - SKI Custom lettering available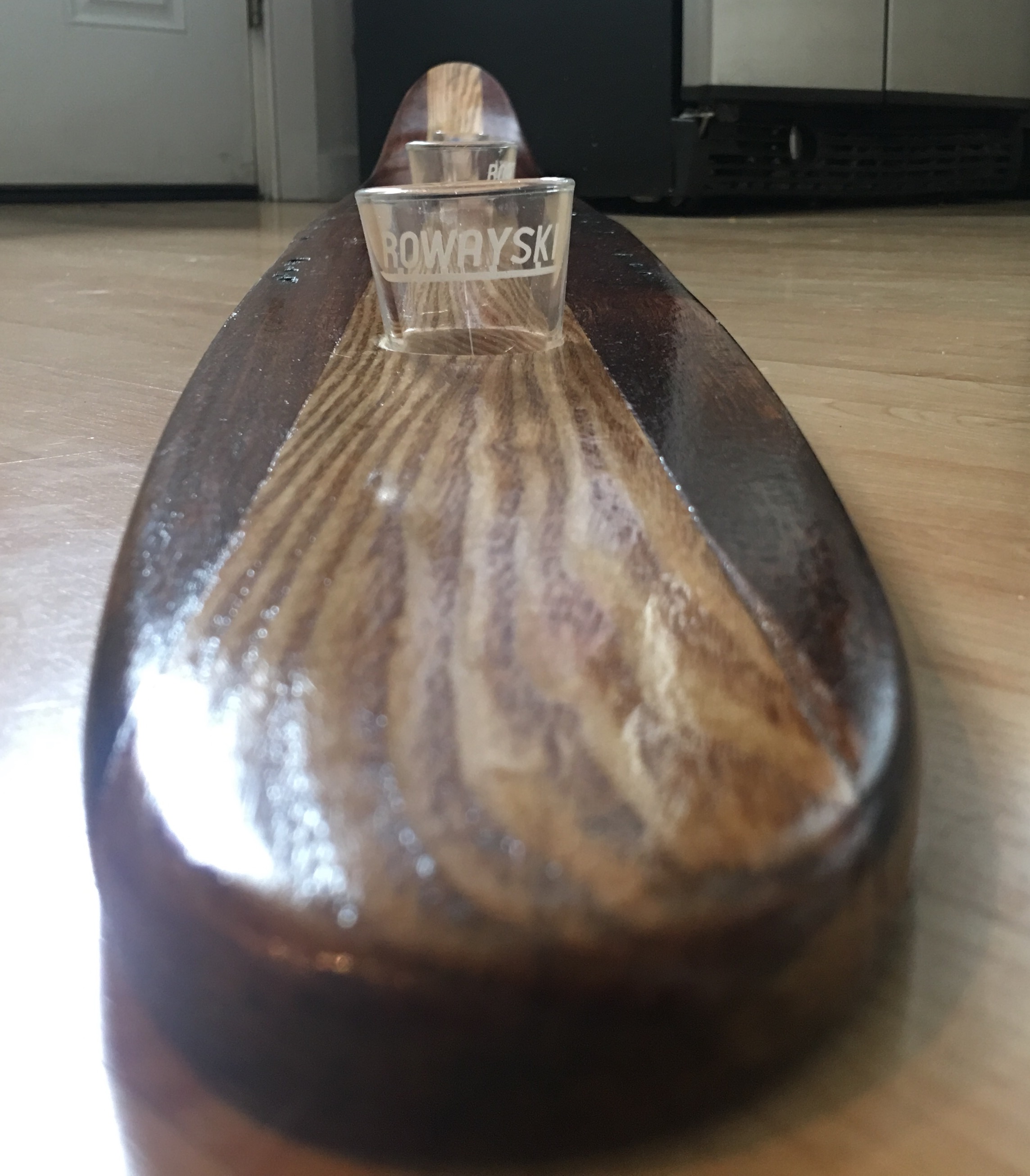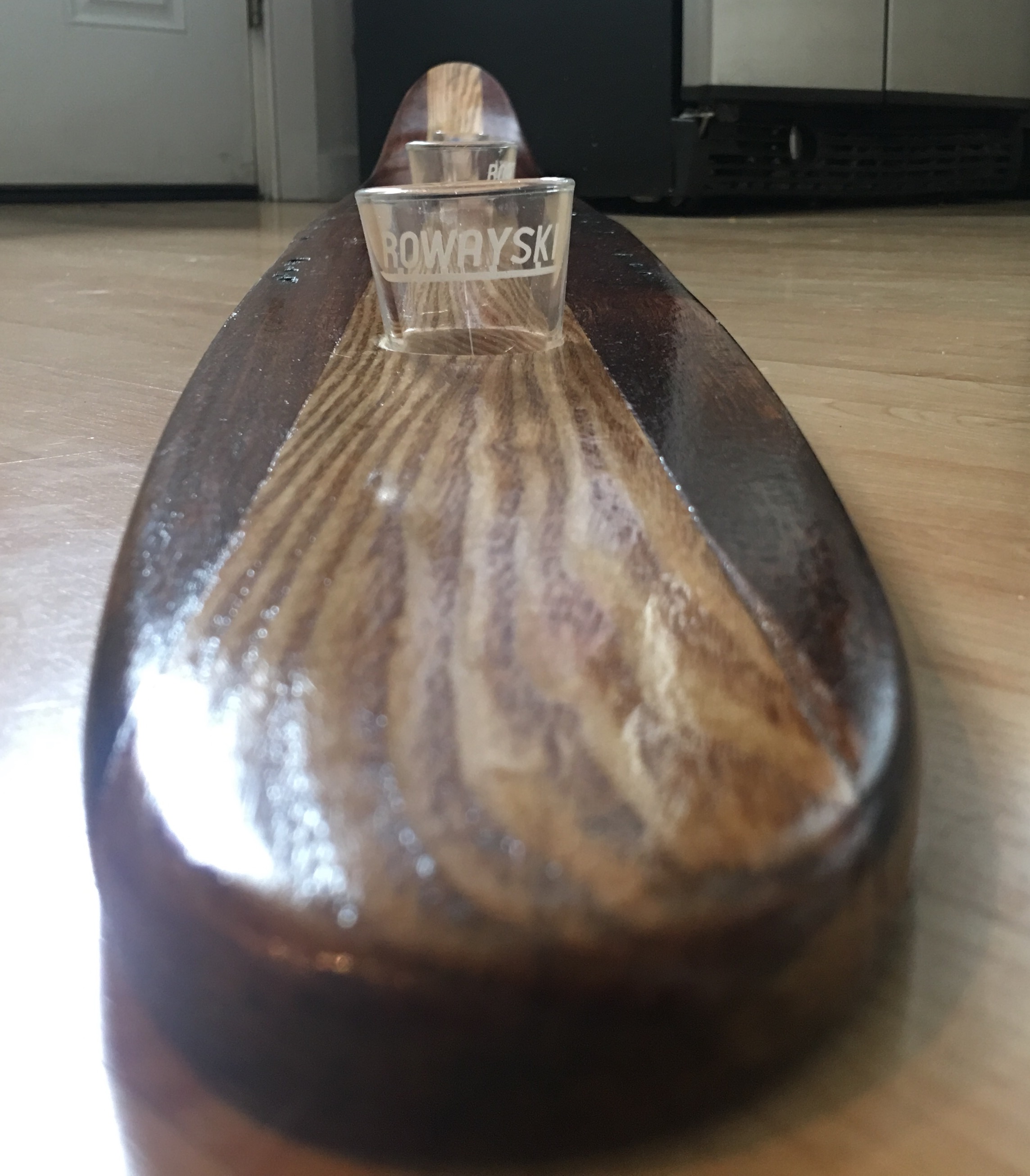 SHOT - SKI Custom lettering available
The Rowayski shot ski refurbished old vintage all wood waterski and brought back to life for some serious fun.
Comes complete with 4 shot glasses. Create a custom shot ski with custom underside for an extra $50. these make a great addition to any beach house, lake house, man den, man cave, or cabin.
Hang with our hanging hooks and display with pride. use when needed.
Really really great piece.